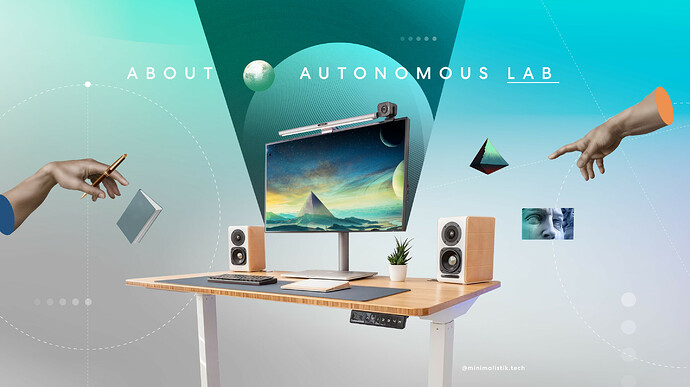 TL;DR at the end!
What is Autonomous Labs?
At Autonomous Labs, we're building the future together! This is a community for all of us to join in developing, exploring, and just having fun. Here are our main goals:
We build and innovate the hottest new products for the future of work. It all starts here.
We focus especially on smart offices—sustainable and efficient workspaces for businesses and individuals.
We create practical, down-to-earth solutions that meet established market demand.
We develop disruptive products that address unexplored needs and represent a new normal.
Product Development
When it comes to product development in Autonomous Labs, the sky's the limit! In this community, we at Autonomous pledge to do everything we can to work with you and get your great ideas off the ground by:
Providing regular updates about the Autonomous product development process for ongoing projects.
Establishing a trustworthy, efficient, and attainable product development process.
Receiving all your awesome feedback as you supervise our progress throughout the development journey.
Getting to know the markets and our customers so we can screen and launch the products they really want.
Ideation
We love new ideas! Autonomous Labs is an idea hub, a place where you can let your imagination run wild, and where you'll find other like-minded people to help make your dreams into reality.
As a thriving idea hub, we welcome all new ideas, no matter how far-fetched.
We come together and build communities around ideas so people can contribute and grow them into something even bigger and more fully-realized.
Autonomous will award great ideas with incentives for building them into reality (coming soon!)
Welcome to Autonomous Labs!
Now that you've read this far, we'd like to welcome you to Autonomous Labs! Go ahead and start a new topic, share your ideas, or join a discussion already in progress. We can't wait to see what you bring to our community of tinkerers and dreamers.
TL;DR: This is a space for co-creation and idea crowdsourcing!
Next steps to take