Check out our guides of Autonomous Hybrid terminology here.
Logging in with SSO (Google)
You can log into Autonomous Hybrid using an Autonomous account or a Google account, or simply create one.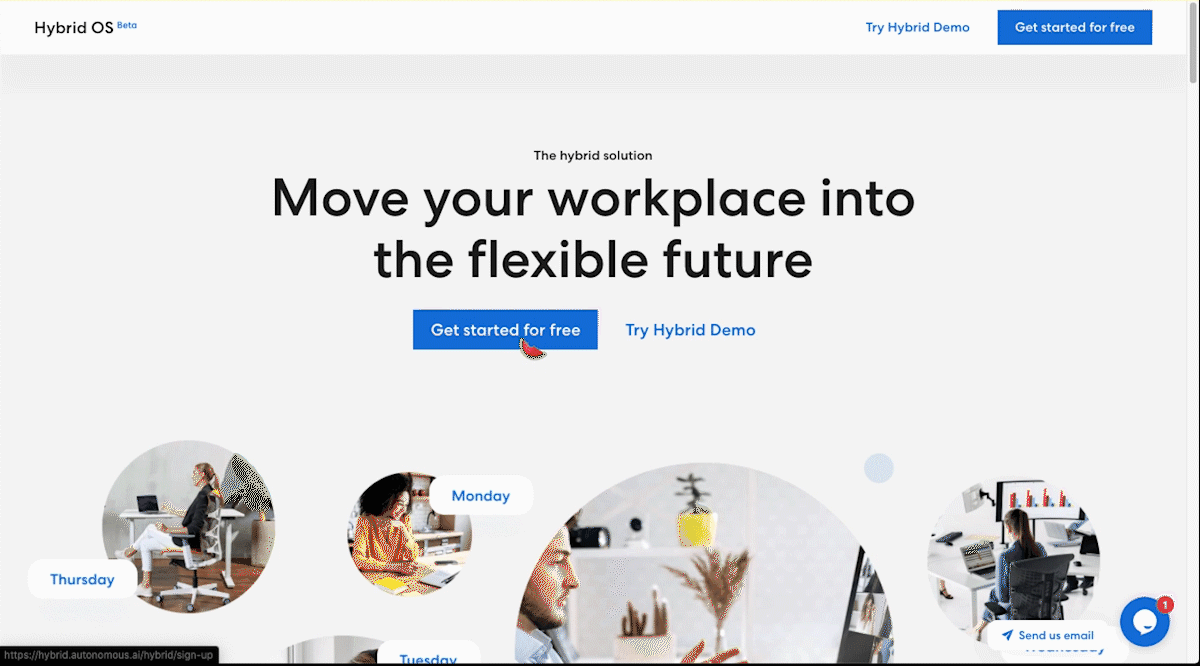 Creating a new Location
The name of the Location will be defined by the 3 first words in your address. The time zone is automatically detected. If your address has multiple floors, create a Location for each floor. This can only be done as Admin.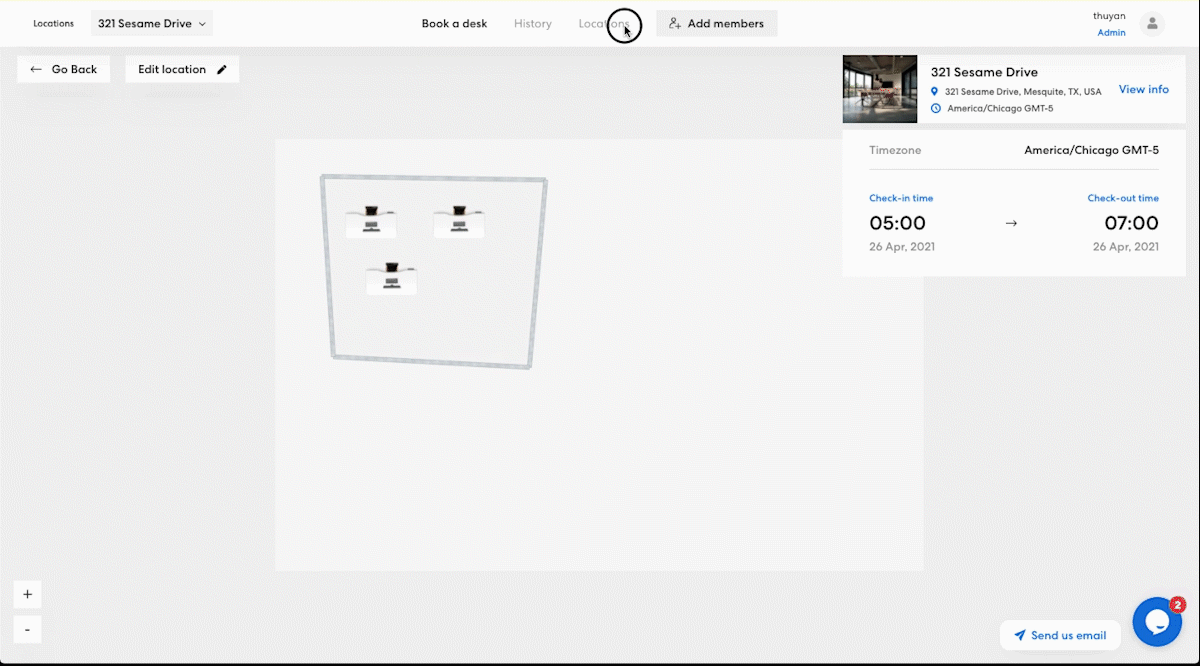 Mapping your Location
Using the Wall tool, define your Location outline. Press Esc when done.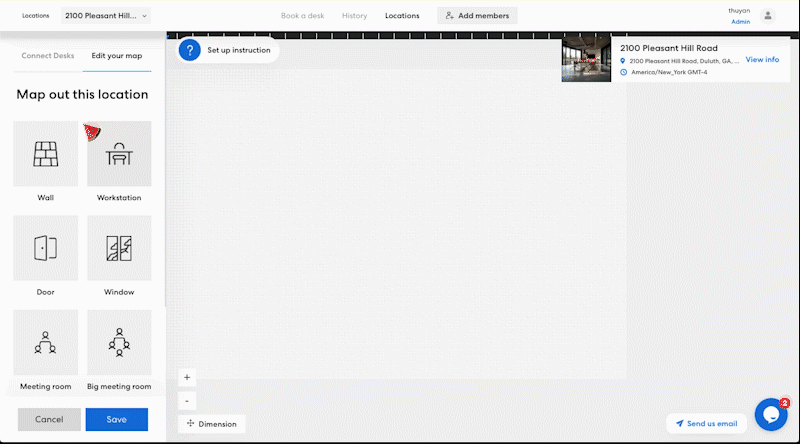 Adding Objects to your Location
From the object menu, map out your Location using several object tools, including the Workstation, Meeting Rooms, Doors, Windows, and Plants.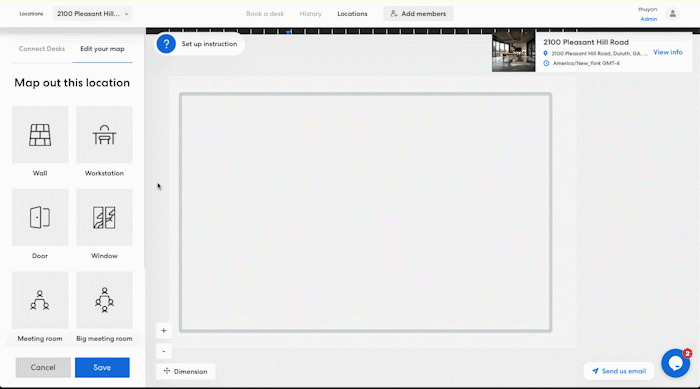 Rotating Object
To rotate an Object, click the Object you want to rotate to see a blue circle surrounding it. Click and hold the dot on the circle to rotate it as you like.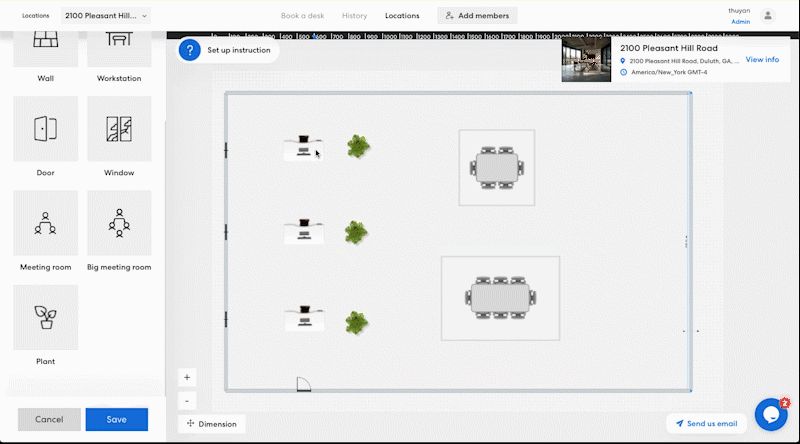 Physical Map vs. Virtual Map
Physical Map is the arrangement of your floor plan in reality.
Virtual Map is the digitalized blueprint of your real floor plan on Autonomous Hybrid.
You want to make sure these two maps are exactly the same.
Saving the Map
Ultimately, you will have a basic map of what your office looks like. Click

to save the Map. In case you haven't, there will be a notification to remind you.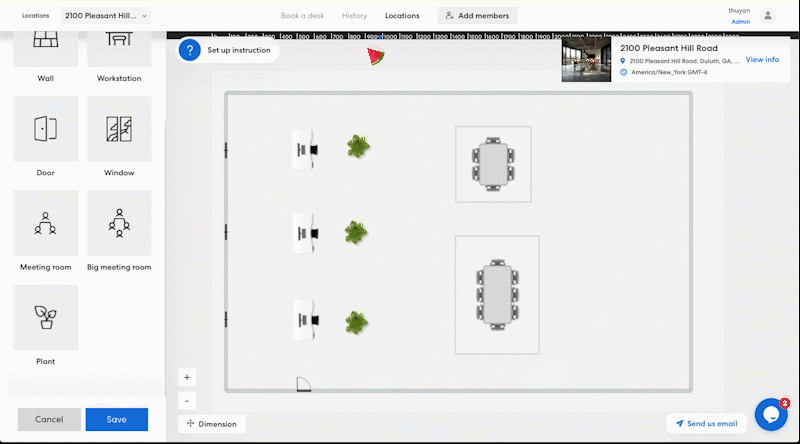 Your finish screen will look like this.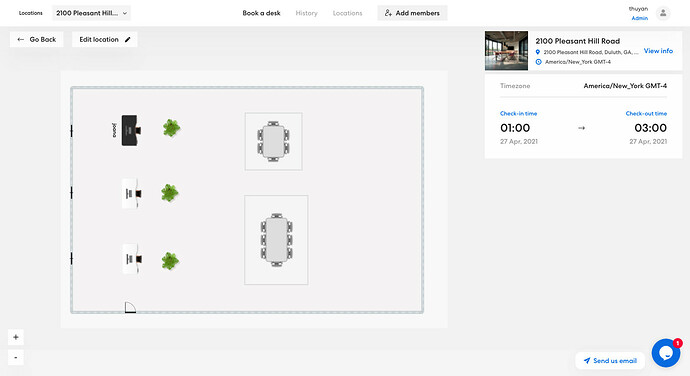 A Workspace with Objects in it is called a Map. You can check out other terminology here.
Assign a desk as a Dedicated Desk or Hot Desk
Dedicated Desk is a fixed desk that has been assigned to a person and cannot be booked.
Hot Desk is an unoccupied desk that can be booked to use.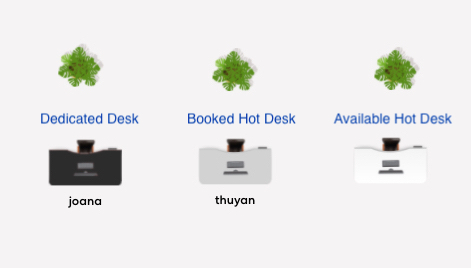 Dedicated Desks are colored black with the Member's name. Hot Desks are colored white and grey.
Dedicated Desks can only be assigned by Admins using the Edit Workstation menu.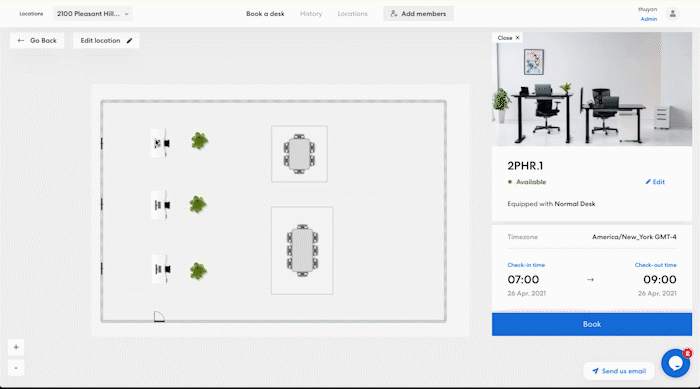 Normal Desk vs. Hybrid Desk
If your office is equipped with our new SmartDesk Hybrid, you want to know and distinguish them on the Virtual Map using the Edit Workstation menu.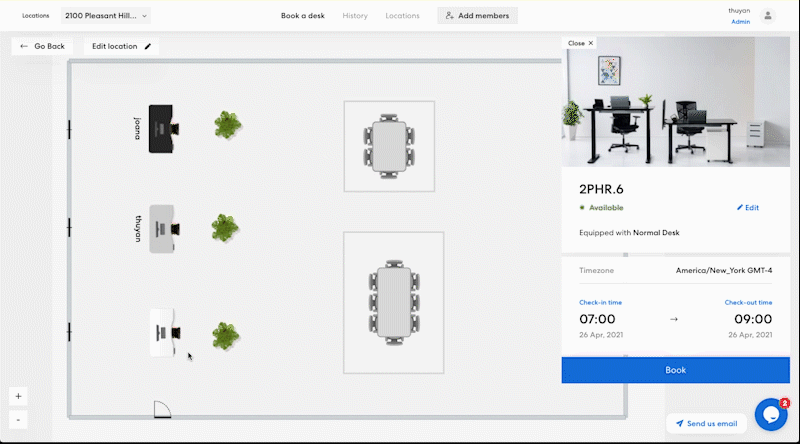 The Workstation should now be shown Equipped with Hybrid Desk