A letter from me, the designer.
Summary

Hi everyone,

We have decided to launch a JUNIOR product collection , beyond Desk and Chair!

We want to give kids the right tools to learn in this new dynamic educational context that often shifts between studying at school and homeworking. Let's face it, lockdowns have taught us that studying at the kitchen table, or in the living room while parents are watching TV isn't ideal for kids to focus. We want to build the best smart learning space for our younger generation,

Just a quick introduction, I'm @ha.nguyen and I'm handling the industrial design part of Junior range. My plus one is @Nancy who will be in charge of sourcing high quality learning tools for kids.

You will hear a lot from us in the next weeks as we are launching the SmartDesk Junior and ErgoChair Junior very soon. We want to keep you updated with the behind-the-scene of how this all comes to life, as we plan to add accessories and tools for kids along the way. We would love to hear your thoughts during the process!

Speak soon!

Cheers,

Ha
---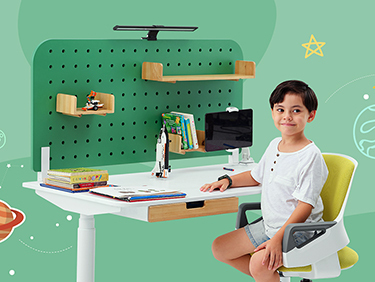 If you're here, you've found our new Junior collection. It's in stealth release for now with 2 main products, while we continue R&D.
Long story short… we need your input.
Let me know what you think in the comment below. Cheers!
---
For more info on Junior and what we're building and planning, check out these links