We've been seeing a lot of desk setups from many people on Workspace Setup Addicts (seriously, check out this group!) that have a monitor stand like this below, so we thought, why don't we provide these?
This smart & foldable workstation aims to help everyone be free from tension, headaches or eye and neck strain. It also equips a UV Sterilization light to help with hygiene problems, especially in the context of COVID-19.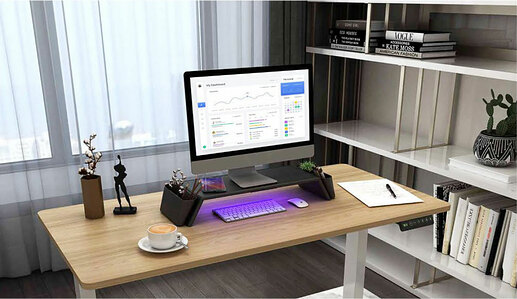 This accessory is currently in research phase so we need a lot of inputs to help us make the best decision.
This workstation has 4 notable features: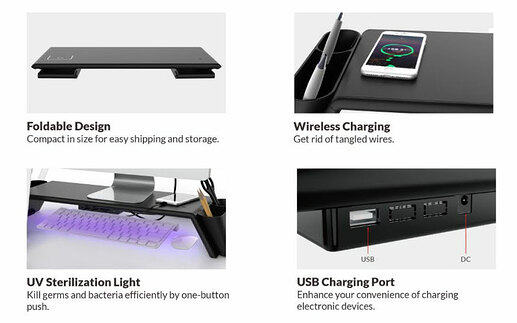 Currently we have them available in two colors, Black and White. Yet we want to know if anyone's interested with these in more colors. Cast your vote below!
What other colors beside B&W?
Red
Blue
Pink
Other (Reply below!)