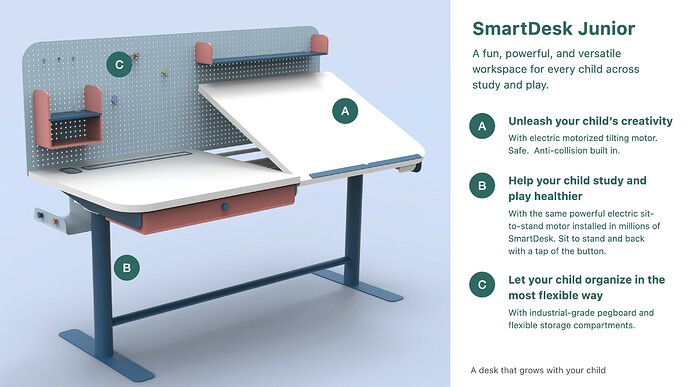 The image above is what we have in mind for an ergonomic desk for your little ones. Because we believe that ergonomics for kids matters as much as it does to us adults.
The cause of lower back pain indeed starts in childhood, as noted in the study by Leboeuf-Yde and Kyyik in 1998. Extra notice must be taken, especially in this technological era, when young children's health and posture are very much neglected, as they do not really show the symptoms until later. During the early years, children's spines are still growing and developing; and at such a young age, habits are formed. Therefore, teaching children about the importance of postural health and supporting them with the right furniture choice to practice good habits is necessary.
We believe that the right desk for children should be good for them and fun, versatile, and eye-catching to nurture their creativity and activity level. We all want our little ones to be the best they can be, after all!